About RSGA!
RSGA offers programs in artistic, rhythmic, competitive, recreational, cheer/tumbling, preschool and parent/child gymnastics, in addition to our wide range of camps, parties, and other events. We're open 6 days a week with classes of every type and level offered throughout the week at different times, making it easy to find the perfect class to fit your child's skill level AND your schedule.
Students at RSGA learn gymnastics in a safe and fun environment, where safety-certified instructors work with each child to increase flexibility, strength, and fitness level while at the same time teaching everyday life skills.
Our jaw-dropping 24,000 square-foot facility features state-of-the-art gymnastics equipment including two spring floors, multiple trampolines, two large foam pits, and specialty gymnastics equipment for our preschool gymnasts. Whatever you're looking for, you'll find it here at RSGA! Please look through our website at everything we have to offer.
We are happy to announce the opening of our new addition. Our new Pre-School/Kindergarten area is a one of kind. Children enjoy their own area while learning gymnastics.
RSGA Mission:
To develop strong athletes in both mind as well as body.
Core Objectives:
We Put Children First
We Have Fun
We Promote a Healthy Lifestyle
We Pursue Excellence With Honor
We Develop Good Character and Teach Positive Life Skills
We Provide a Safe, Clean Environment
We Have Positive, Educated, Caring Coaches
We Communicate with Our Families and Treat Them with Respect
We Serve Not Only our Students, but Families as Well
We Treasure the Opportunity to Work with Each Child
Employment Opportunities as of 7/12/16
Coaching Positions available
We are looking for passionate people who are willing to help coach our recreational gymnastics programs. All applicants must be reliable, highly motivated, positive, and qualified individuals who want to be a part of a successful coaching team. Must have experience teaching gymnastics.
Office help is looking for someone who is computer literate, friendly and responsible to work part time. Duties entail answering phones, data entry and filing. We will train the right candidate.
Recreational gymnastics coaches needed:
We are currently seeking recreational coaches to coach the following:
Pre-school
Girls gymnastics
Weekday and weekend hours available
Birthday Party & Open Gym staff:
Instructors are needed to teach weekend birthday parties. Must be available on both Saturdays and Sundays for parties and Friday evenings for Open Gym.
These positions will be available starting immediately.
Our purpose is to train gymnasts to their fullest ability, with a highly qualified staff who cares deeply about the well-being of each and every athlete. If you want the chance to work with a close knit, supportive, friendly, and FUN group of coaches, kids, and families, then apply today!
Please call 732-792-RSGA (7742) or e-mail your resume to info@RSGAcademy.com
Viktor Mytnik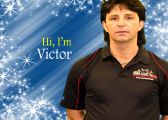 Valeri Mytnik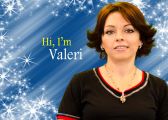 Team Coach/Acro and Gymnastics Recreational Coach
Fun Facts:
Favorite Food: Corn
Favorite Color: Red
Personal Interests: Cooking, shopping, BBQ, going to the zoo and shows
Experience:
• National Acro Gymnastics Champion
• Soviet Union Acro Gymnastics Champion
• European Acro Gymnastics Champion
• Extreme on Ice World Professional Champion
• Champions on Ice 2007
• Hot Ice England 1994-1998
• Holiday on Ice 2000-2006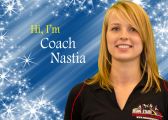 Assistant Manager/ Receational Class Director & Coach/ Trampoline and Tumbling Coach
Fun Facts:
Favorite Food: Rice
Favorite Color: Blue
Personal Interests: Work out, Go to the Beach, Shop and watch TV while eating junk food.
Started working for RSGA: September 2008
Experience:
• Trampoline and Tumbling NJ State Champion
• Trampoline and Tumbling Belarus National Champion
• Rhythmic Gymnastics Team
• USAG Safety Certified
• USAG Professional Member
Nastia has been coaching for 8 years. She has a Bachelor Degree in Business Entrepreneurship and Management.
A note from Nastia:
I enjoy working at RSGA because I love working with children and watching them improve. When I come here and see them I feel like they are family. All of the staff is great and fun to work with.


Head Team Coach
Fun Facts:
Favorite Food: Spinach
Favorite Color: Purple
Personal Interests: Going to the beach, swimming and dancing.
Date Started Working For RSGA: September 2011
Experience:
• All American Cheerleader 1999
• High School Cheerleading Competition Team
• Competed Gymnastics up to USAG level 9
• Thomas A Edison High School Gymnastics Team Captain
• Played Softball for 8 years, High School Team Captain
• Danced for 7 years, as a member of Senior Jazz Company in Manahawkin, NJ
• Track and Field for Southern Regional High School
• USAG Safety Certified
• USAG Member
Danielle has been coaching for 11 years. She has coached many USAG-NJ State Champions as well as JOGA State Champions. She also has a Degree in Graphic Design and Education. She is a member of Phi Kapa Theta (International Honor Society for College Students).
A note from Danielle:
I love gymnastics! Working at RSGA enables me to share my love of the sport with my students. RSGA is a wonderful atmosphere surrounded by a great staff!
Natasha Karpenkova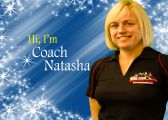 Head Trampoline and Tumbling Coach/Recreational Trampoline Coach
Fun Facts:
Favorite Food: Fish
Favorite Color: Blue
Personal Interests: Grill food, go fishing and spend as much time outside as I can.
Date Started at RSGA: September 2010
Experience:
2000
• Olympian - Sydney, Australia
• World Cup Finals
• European Champion - Synchronized Trampoline
• 2nd place Team Competition
1998
• World Champion
• 2nd place Team Competition
• 2nd place Synchronized Trampoline
1997
• World Cup – 2nd place Synchronized Trampoline
3rd place Individual Trampoline
• European Championship – 3rd place Synchronized Trampoline
2nd place Team Competition
• World Games – 3rd place Synchronized Trampoline
1996
• World Championship – 2nd place Synchronized Trampoline and Team Competition
1995
• European Championship – 2nd place Team Competition
1994
• World Champion - 2nd place Synchronized Trampoline
1993
• European Championship – 3rd place Team Competition
• World Cup – 3rd place Synchronized Trampoline
1992
• World Cup – 3rd place Synchronized Trampoline
•USAG Safety Certified
•USAG Member
Natalia has been coaching for 25 years and has coached many NJ State champions.
A note from Natalia:
There are a couple of reasons why I love to work at RSGA. When I come here I forget everything and focus on the children. I love to coach them and teach new things, and when we travel together I love to watch them do great and represent RSGA.
Kyrystyna Zheleznyak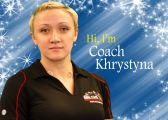 Team Coach
Fun Facts:
Favorite Food: Chocolate
Favorite Color: Red
Personal Interests: Dancing
Date started working at RSGA: March 2012
Experience:
• Ukraine National Tumbling Champion 1996-2002
• 2X World Tumbling Champion 1997
• 2nd Place World Champion 2001
• European Tumbling Champion 2002
• 2nd and 3rd Place European Champion 1998, 2000
• USAG Professional Member
• USAG Safety Certified
A note from Khrystyna:
I like working at Rising Stars because the owners are great to work for, and it's a friendly atmosphere. The gym has great equipment, and I enjoy teaching the kids new skills.
Tracey Kushner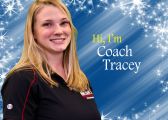 Luydmila Bosykh

Lyudmila's successful sport career started in Kyrgyzstan (former Soviet Union) with coaching in artistic gymnastics. While performing in national championships she repeatedly won gold medals. Luydmila also won gold in team exercises in union competitions.
Lyudmila Bosykh obtained her master's degree and the title of master of sports in physical education from State institute of Krasnodar, enabling her to work as a choreographer-coach in rhythmic, sports gymnastics and acrobatics.
Her potential and talent as a coach and a choreographer was revealed in Tolyatti (city in Russia) where Lyudmila moved after graduation.
It would suffice to say that twenty of her students became world champions and won World Cup Challenges.
Luydmila's work as the head of variety group "Expromt" was recognized to be successful.
Performances staged by Lyudmila Bosykh, were distinguished with brilliant choreography, originality and extravagance. All these achievements enabled "Expromt" to become winners in various championships and Grand Prix competitions. Due to its success the group was awarded the "National Group Title"
For several years now Lyudmila has been working successfully in NY as artistic gymnastics coach. Her students while performing in American championships became winners and champions on different levels (5, 6, 7, 8, 9).
Alina Govrilenko became All-Around medalist during American Championship competition.
Nina Shinder became a Floor Exercise Champion.
Srinija Shrinivansan won Second Place.